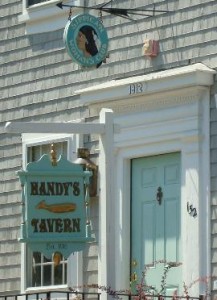 Program Calendar 2017 – 2018
The Sippican Woman's Club programs are normally held at Handy's Tavern, 152 Front Street, Marion, on the second Friday of the month at 12:30 p.m., September through March. Each program is preceded by a luncheon and a short business meeting. This year our November meeting will be held off-site at The Whaling Museum in New Bedford on Thursday, November 9. The 31st Holiday House Tour will be Saturday, December 9, 2017, and the Annual Meeting and Luncheon Friday, April 27, 2018.
Members who cannot fulfill hostess duties for a regular meeting should either swap with another member or contact the Head Hostess and make a donation of $10. Pre–registration of guests is encouraged. Non-members pay a $5 fee to attend meetings, which will be deducted from their dues ($20) if they join the Club.
Friday, September 8, 2017 – Author Rachel Rowley Spaulding, In Search of Ellen Marie
Recently published local author Rachel Rowley Spaulding will take us on her journey to locate the Ellen Marie, a New Bedford wooden commercial fishing boat depicted in a painting the author purchased. Rachel's search exposed her to fishermen, the hardships of the fishing industry, the fishermen's lives both aboard and those of the loved ones left behind. Her search led her to want to share both her journey of discovery of Ellen Marie and the stories of people she met along the way, including the boat's one-time Captain. After earning a business degree from Boston University and enjoying a career in finance, Rachel enrolled in a writing course at UMass Dartmouth and put pen to paper to share the story In Search of Ellen Marie. A book signing will follow the program.
Head Hostesses Leslie Halnen & Margurite Sarson. Joan Asker, Mary Collins, Dianne Cosman, Joan Hartnett-Barry, Carol Houdelette, Meg Howland, Judy Kilroy, Janice Koris, Eileen Merlino, Robin Ragle-Davis, Kathy Reed, Sandra Smith & Mary Smoyer
Friday, October 13, 2017 – Jim Stevens, founder of GiftstoGive
Jim Stevens, Founder and CEO of the non-profit organization GiftsToGive, will speak about its volunteers, its receiving and distribution center housed in a former Titleist golf ball factory in New Bedford, its effect on those who volunteer and its donors and recipients. Children and adults work tirelessly as volunteers to sort donated items (clothes, toys, books, games and other items) that are then recycled, repurposed and distributed by 150 social service agencies to children in need throughout the South Coast. As many as 1,000 children a month and up to 4,000 adult volunteers per year give their gifts of time and treasure. Children and adults from all walks of life work together and earn the satisfaction gained from providing service to others in need, at the same time they help build a caring community.
Head Hostesses Jan Taunton Rigby & Mary Jane Wheeler. Kathy Anderson, Sandra Beck, Mimi Briggs, Jeanne Bruen, Priscilla Ditchfield, Anthi Frangiadis, MaryAnn Hayes, Harriett Ingerslev, June Johnson, Adrienne Noble, Casey Quirk, Dorothy Rasmussen, Rhonda Lee Robitaille-Sylvia, Lorraine Sowden, Wini Sylvia
Thursday, November 9, 2017 – off-site program at The Whaling Museum, New Bedford
Our trip to the Whaling Museum will focus on a new exhibit and a special project. We will have a tour guided by the curator of a new exhibit, "Thou Shalt Knot: Clifford W. Ashley."
The show celebrates the work of the master knot tier, maritime artist, historian and author Clifford W. Ashley, who highlights many aspects of the role knots play in our lives. We will also have an introductory overview of a new museum program, "Lighting the Way: Historic Women of the South Coast," which will be launched next Fall. This program is designed to inform the public of the remarkable stories of women educators, philanthropists, abolitionists, investors, confectioners and crusaders for social justice from many different backgrounds whose commitment, determination and sacrifice significantly influenced the path of local history. Along with area women and organizations, four Marion women, Christina "Chrissie" Bascom, Nancy Braitmayer, Priscilla Ditchfield and Mary Howland Smoyer, have formed an alliance to explore the impact of South Coast women on its history. Two of the Marion women, Christina "Chrissie" Bascom and Mary Howland Smoyer, have played key roles. Christina Bascom serves as Project Designer of the museum program, which grew out of her search for historic parallels between New Bedford and Nantucket, where 19th-century shops on Centre Street became known as Petticoat Row because so many of the shops were run by women. Fascination with this story sparked a search for parallel sisterhood in New Bedford. What unfolded are remarkable stories of women from many different backgrounds who significantly influenced the path of history while also creating support networks through women's organizations. Another Marion resident, Mary Howland Smoyer, contributed insight from participation with a group of Boston school teachers that inaugurated The Boston Women's Heritage Trail in 1989 and the publication of a companion Guidebook now in its 3rd edition. Mary shared her valued knowledge with the project "Lighting the Way: Historic Women of the South Coast" and its proposed supplemental walking trail. This history project highlights 40+ South Coast women of influence and is due to open by Fall 2018 along with a companion school curriculum and supporting website.
Saturday, December 9, 2017 – 31st Holiday House Tour
Friday, January 12, 2018 – Lisa Kern, living-history interpreter at Plimouth Plantation
Lisa Kern, a living-history interpreter at Plimoth Plantation, will give us a behind-the-scenes view of the Plantation.
The museum, founded in 1947, exhibits the original settlement of the Plymouth Colony established in the 17th century by the English, some of whom later became known as Pilgrims. They were among the first people who immigrated to America to avoid religious persecution and to seek religious separation from the Church of England.
Head Hostess Dot Brown. Terrie Arruda, Priscilla Bradley, Peggy Cafarella, Madeline Cooke, Wendy Cullum, Yvonne Jackson, Ellen Keogh, Maryann Kilgour, Sue Mattson, Pam Norweb, Karen Petrulio & Mary Verni
Friday, February 9, 2018 – Deer Ticks: One Bite Can Change Your Life, by Larry Dapsis
Larry Dapsis, an entomologist deer tick project coordinator with the Cape Cod Cooperative Extension Service, will present what he refers to as the "Larry Tick Show."
Lyme Disease is the most prevalent infectious disease in Massachusetts and in Plymouth County. The Town of Marion has the highest incidence of people diagnosed with Lyme Tick, Rochester being second. The disease is now considered a public health crisis. In addition to Lyme, deer ticks can carry the pathogens that cause babesiosis, anaplasmosis, relapsing fever and powassan virus, all of which are on the increase and can be fatal.
This program will review the basic life cycle and ecology of deer ticks, the incidence rates and distribution of tick-borne illnesses and the database under development on infection rates of ticks. A three-point protection plan will be presented: Protect Yourself, Protect Your Yard and Protect your Pet. Tick-borne diseases are preventable.
Head Hostess Katrina Saltonstall. Claudia Bender, Elizabeth Brainard, Sue Granger, Diane Holmes, Erin Hovan, Genie Keel, Jeanne Lake, Jean Maher, Pat OConnell, Kathryn Rogers, Alice Shire, Heidi Taft, Kathy Tibbetts
Friday, March 9, 2018 – Debbie Ewing, Turtles in the Cove, Marion
Two Marion residents, Landis Major and Deb Ewing, have enthusiastically embraced the work to protect the once endangered reptile, the diamondback terrapin. Landis and Deb and fellow volunteers work diligently to protect eggs and hatchlings from predators like foxes, coyotes, raccoons, gulls, crows, snakes and other animals. In the 1900s the species was once considered a delicacy to eat and was hunted almost to extinction. The numbers also decreased due to the development of coastal areas and, more recently, wounds from the propellers on motorboats. Another common cause of death is the trapping of the turtles under crabbing and lobster nets. This placed the terrapins on the endangered list. Deb Ewing will speak to us about habitat, egg laying, diet, predators and hibernation. Work done by volunteers like Landis and Deb and many others has aided in changing the conservation status of this turtle from Endangered to Special Concern.
Head Hostess Lorraine Heffernan. Juli Collins-Thompson, Patricia Demeo, Roberta Dunn-Tracy, Susan Ford, Carolyn Kenney, Joyce Kohout, Gini Levenson, Kate Mahoney, Hanna Milhench, Janet Reinhart, Lora Sharpe, Shirlee Thomas, Marilyn Winters
Friday, April 27, 2018 – Annual Meeting and Luncheon
SaveSave